OSCA President, Stephen Webster ('73) and the Council of the Old Scotch Collegians' Association request the pleasure of your company at the 2023 OSCA Annual Dinner.
DATE:           Friday 26 May 2023
TIME:            6.15pm for 7pm
VENUE:        Leonda By The Yarra.  2 Wallen Rd, Hawthorn VIC
DRESS:        Black tie or lounge suit with OSCA tie.   Scottish dress is encouraged.
RSVP:            Before Friday 12 May 2023
CLICK HERE TO BOOK | BOOK BEFORE 1 MAY – Discounts apply:
Traditionally, this event is a sell-out and we encourage you to book early.
There is no increase in cost for the 2023 Annual Dinner and OSCA is pleased to offer a discount for all tickets purchased before 1 May 2023.
The OSCA Annual dinner is a fantastic opportunity to strengthen the Cardinal Thread that binds us, connecting our Young Old Boys and celebrating our School's history and its Scottish tradition.
Click here for a message from OSCA Executive Director, Scott Montgomery ('85) and Chair of the YOBs Committee, Teddy Webster ('17):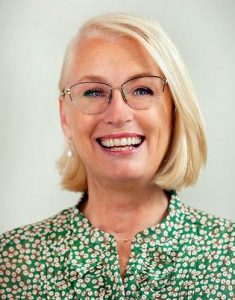 This year's Guest of Honour is the Lord Mayor of Melbourne, Sally Capp.  Ms Capp was re-elected as Lord Mayor in November 2020 and is the first woman to be directly elected as Lord Mayor.
A member of the Scotch Family, Ms Capp is a past parent of Nicholas ('15) and William ('17) and is married to Andrew Sutherland ('84).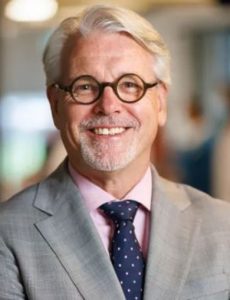 The Old Scotch Collegians' Association welcomes Dr Scott Marsh to his first OSCA Annual Dinner as School Principal.  In keeping with the traditional Principal's Address, Dr Marsh will provide a school update and he is looking forward to the occasion.
Dr Marsh is a current Scotch parent; his son Denzel is in year 10.
A Brief History of the Annual Dinner
The OSCA Annual Dinner has been a long-standing, significant event on the OSCA calendar and part of our history since 1914.
The first Annual Dinner for the Old Scotch Collegians Association was held at the Grand Hotel, Melbourne. Despite the dinner not being held during the war years and also in 1921 and 1929, since 1930 Old Scotch Collegians have enjoyed celebrating their school's tradition every year at this well-attended event until more recently, in 2020 and 2021, when the event was cancelled due to the COVID lockdowns.
The OSCA Annual Dinner has been hosted at various venues around Melbourne including the Melbourne Town Hall, Caulfield Racecourse, Melbourne University Union Hall, the Royal Exhibition Buildings and Melbourne Park, to name a few.
OSCA has welcomed notable guest speakers throughout the years from our alumni community as well as men and women from the wider community, sharing their insights in areas of politics, business, service, entertainment and sport.
HISTORY OF THE OSCA ANNUAL DINNER – 1914-2022
Please contact the OSCA Office with enquiries about this event – 03 9810 4359
Visit the booking link here before Monday 1 May to take advantage of the early ticket purchase offer.