About Young Old Boys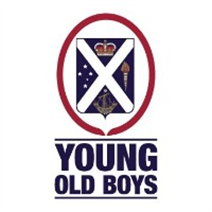 The YOBs Committee are a group of recent Scotch College leavers who gather regularly to discuss how they can assist their fellow younger Alumni.
This group, made up of boys up to 10 years out of School, aim to engage and connect with other YOBs and provide a means of mentoring, communication and advice.
Follow the OSCA YOBs on Instagram
2021 Beyond the Gates
Each year, the Young Old Boys (YOBs) run 'Beyond the Gates' sessions for the year 12 students. These sessions allow the students to hear from the Young Old Boys about their experiences, lessons and advice in a range of areas following school.
'Beyond the Gates' Zoom meetings for the Class of 2021 were held on September 15 and 16.  Thank you to the Young Old Boys who spoke to the Class of 2021: Ed Emmett ('16), Jonty Lupson ('18), Max Bloom ('19), Jamieson Wong ('15), Jack Aird ('19), Teddy Webster ('17), Hugo Boreham ('20), Hugo Chang ('15), Nick Sparks ('16) and Kevin Fan ('15).
Recordings of the 2021 'Beyond the Gates' sessions can be viewed below:
Commerce and Business:
Biomedicine and Science:
Law and Engineering:
Arts and Design:
YOBs Contact:
Lachie Strathmore (2015), President
Teddy Webster (2017), Vice President
James Malon (2013)
Mitch Bradley (2010)
Richie Goodey (2014)
Campbell Matthews (2014)
Charlie Schilling (2017)
James Zagame (2014)
Sam Waddell (2018)
James Tarrant (2017)
Will Dixon (2019)