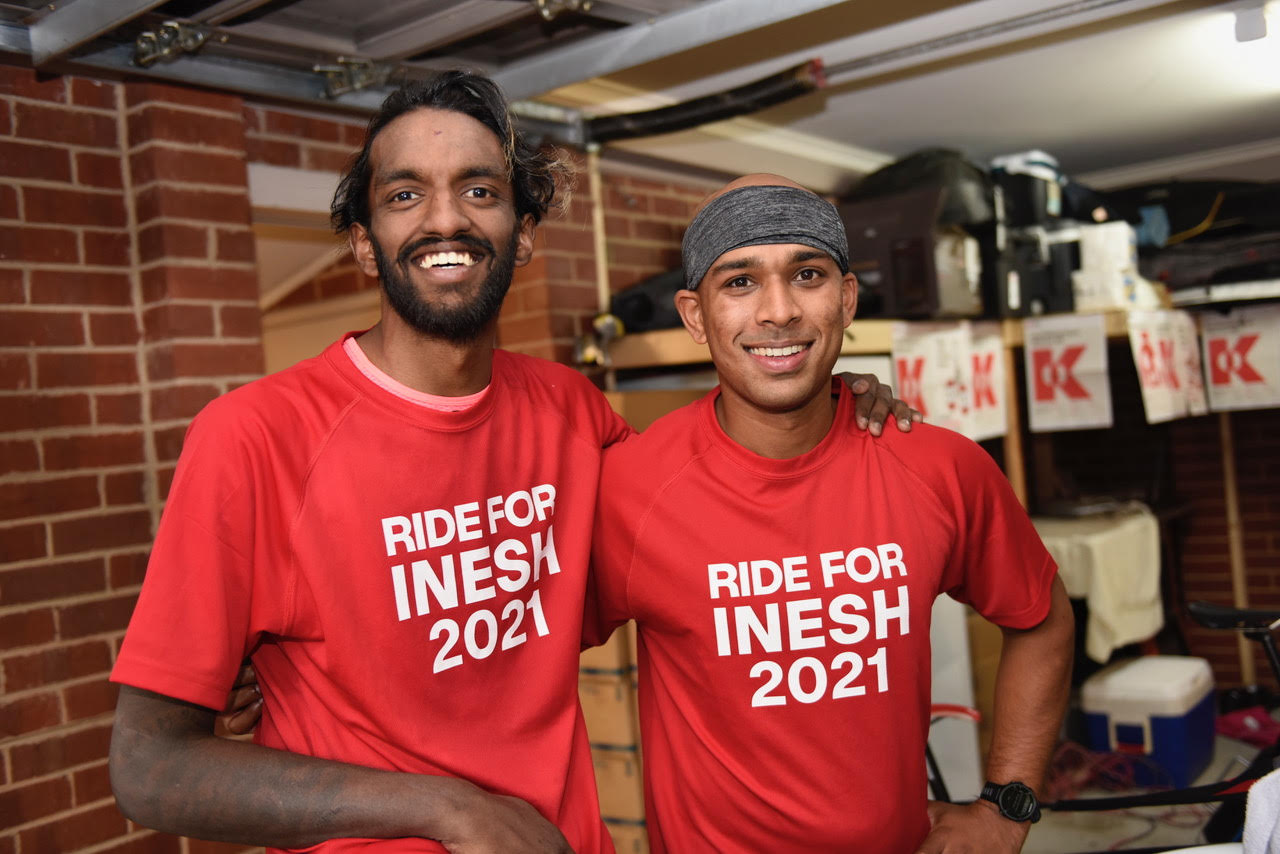 Seb Mather ('09) and a group of close family and friends completed a 24 hour bike ride on February 6 for Seb's best friend from Scotch, Inesh Hensman ('09).  Inesh has lived with kidney disease since the age of 20. He had a kidney transplant 5 years ago and has since suffered a serious set-back where he is now working hard on rehabilitation to get back to everyday life.
The 'Ride for Inesh' was very tough.  Each of the participants were on the bikes for 16-18 hours of the 24 hours and completed over 400km each.  Most of Seb's funds came from Scotch boys and he said it was great to have so many guys he went to school with get in touch and show their support in any way they could.
The 'Ride for Inesh' raised nearly $37,000!  Half of the funds raised will go to Kidney Health Australia for life-changing support services and resources and half will go to Inesh to assist with his rehabilitation and financial independence.