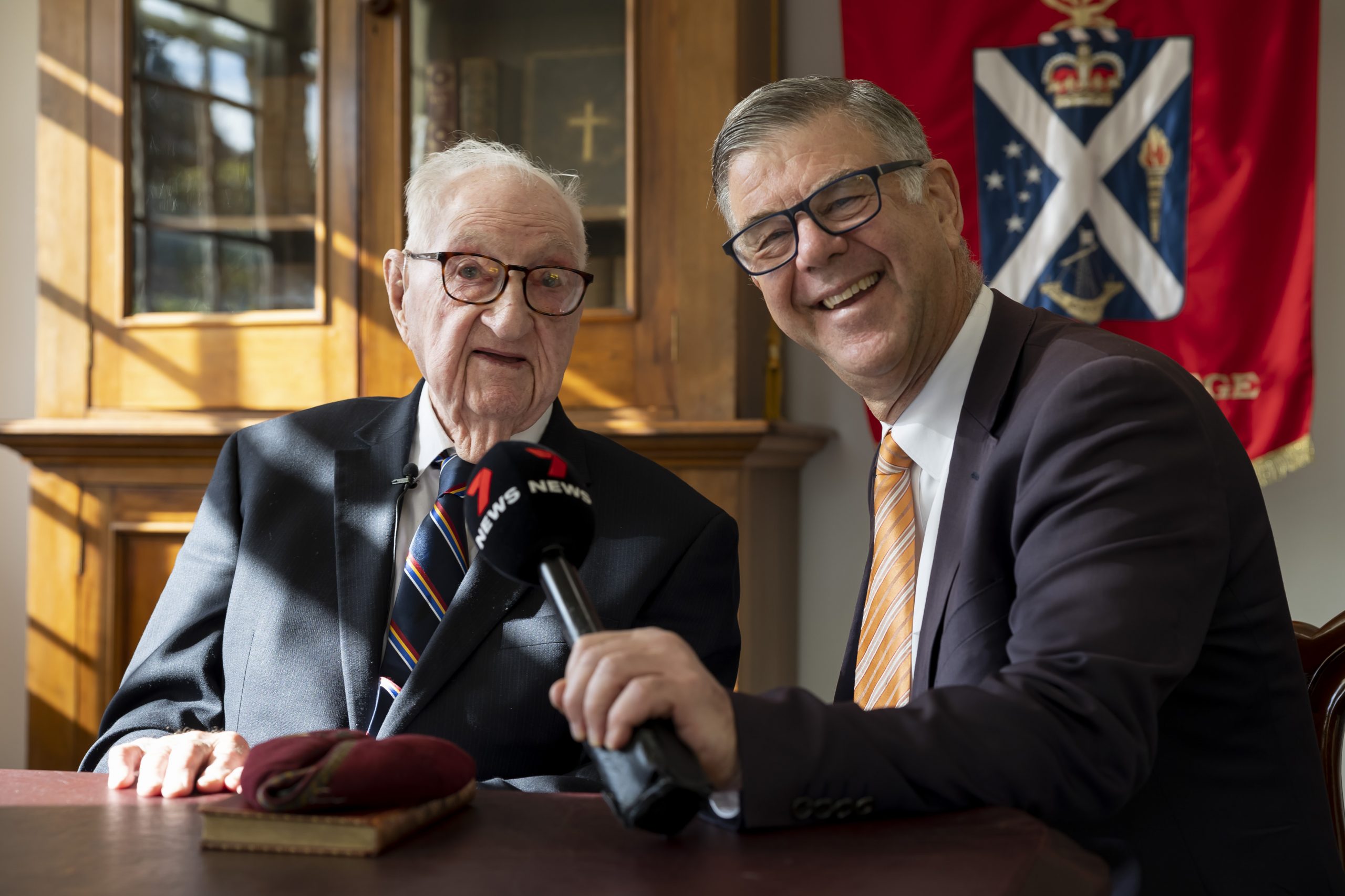 On Monday 5 June, OSCA's oldest Old Boy celebrated his 100 year anniversary since his first day in the junior school at Scotch, aged 7 years.
During his visit, the Rev. Bill Morgan had a very full day, being feted at the Senior School Assembly.  Bill joined the boys for lunch in the Junior School, where he was peppered with questions by Year 6 boys including the Junior School Captain and Vice-Captain, and then attended the Junior School Assembly where he imparted his wisdom by relating life lessons from his time at Scotch.
At 107 years, Bill is also Victoria's oldest man.
Channel 7 News joined Bill at Scotch on this special anniversary, and the story was presented by another old boy, Nick McCallum from the Class of 1978.