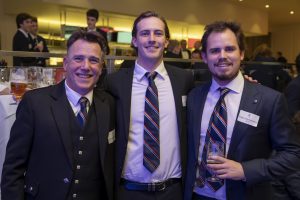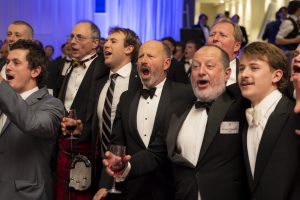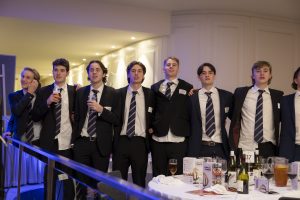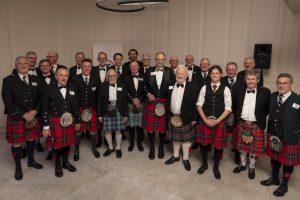 Over 370 Old Scotch Collegians' gathered for the 94th OSCA Annual Dinner at Leonda by the Yarra on Friday 26 May.
Bagpipes welcomed Old Boys from a range of peer years including the oldest attendee, David Purvis from the Class of 1944 to over 20 lads from the Class of 2022.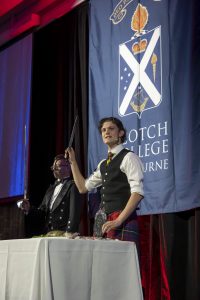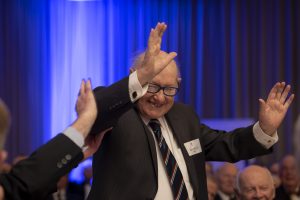 MC Matt Douglas ('11) opened the night with a warm welcome and introduced School Captain Dion Whitfield ('22) for the Acknowledgement of Country.  OSCA President Stephen Webster ('73) proposed a toast to the school and Charlie Lines-Perrier ('21) addressed the haggis.  Guest of Honour, Lord Mayor of Melbourne Sally Capp spoke about her role and the City of Melbourne.
In his speech, Scotch College Principal, Dr Scott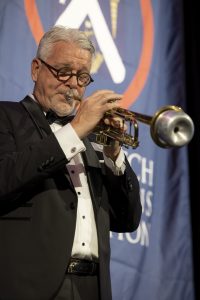 Marsh delivered a school update with philosophical references from Seneca, and finished with an entertaining trumpet solo which was met with a standing ovation.
The OSCA Annual Dinner is a night where we celebrate our School and its Scottish tradition and renew old friendships, growing and nurturing the Cardinal Thread, the invisible connection that draws the Scotch Family together.