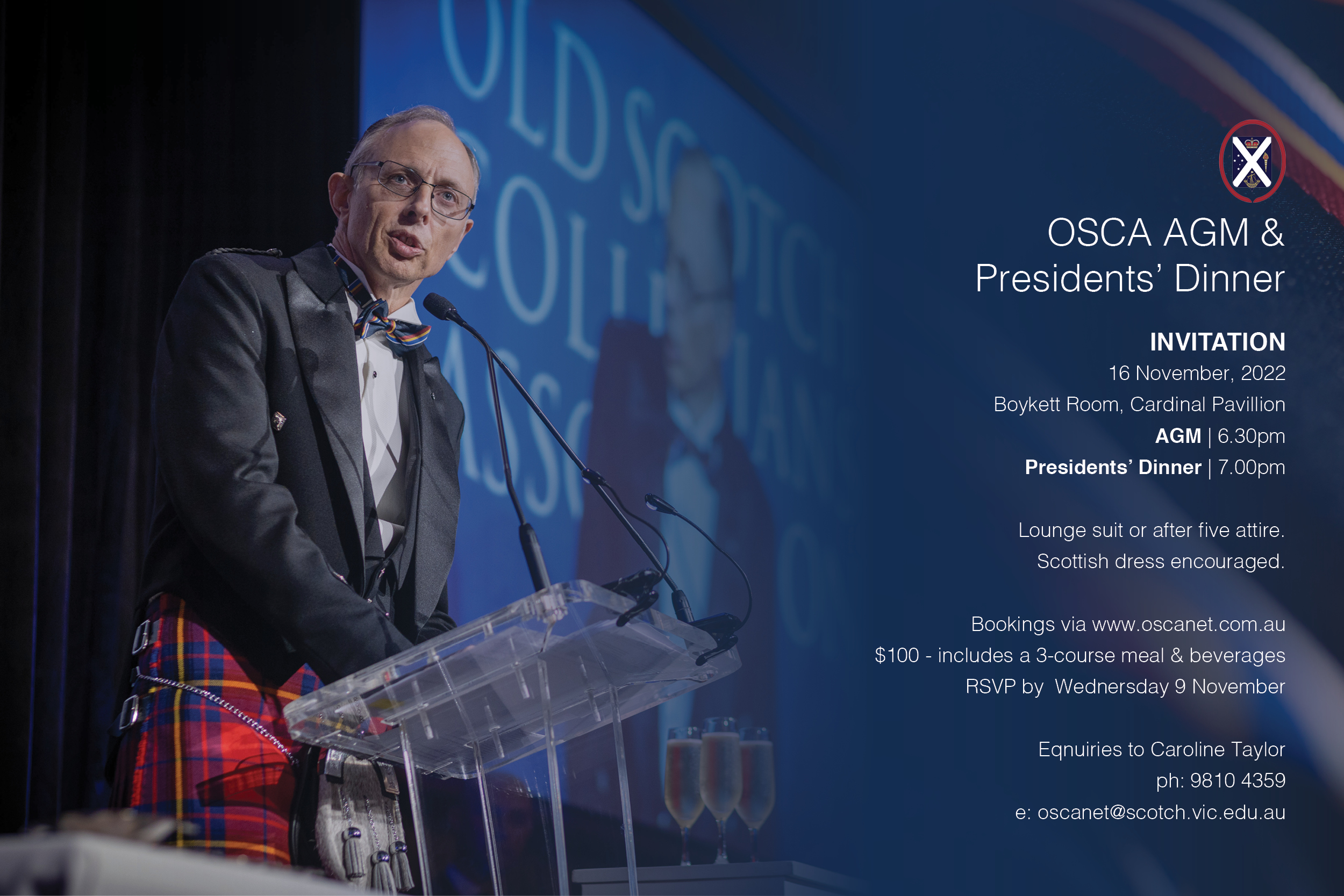 Notice to all members of the Old Scotch Collegians' Association.
The Old Scotch Collegians' Association was founded in 1913 and incorporated on 15 December 1934.
Notice is hereby given that the 88th Annual General Meeting of the Association as an incorporated body and the 109th meeting of the Association as originally formed, will be held in the Boykett Room in the Cardinal Pavilion, Scotch College, Hawthorn on Wednesday 16 November 2022 at 6.30pm
OSCA President, Andrew Wilson ('78), extends an invitation to Old Scotch Collegians to join members of the OSCA Council at the 2022 Presidents' Dinner following the AGM at 7pm.