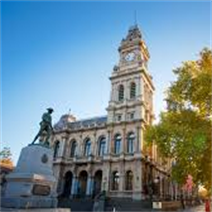 Central Victoria Branch
Central Victoria Branch
SAVE THE DATE:
The 2023 Scotch Family Central Victoria Branch dinner will be held in Bendigo on Friday 4 August 2023.
Details to follow.  Please make sure your details are up to date – click here.
All members of the Scotch Family are welcome to attend.
Please contact our branch coordinator to find out more.
Peter Hyett ('80)
Contact: Peter Hyett ('80)
Email: peterghyett@gmail.com