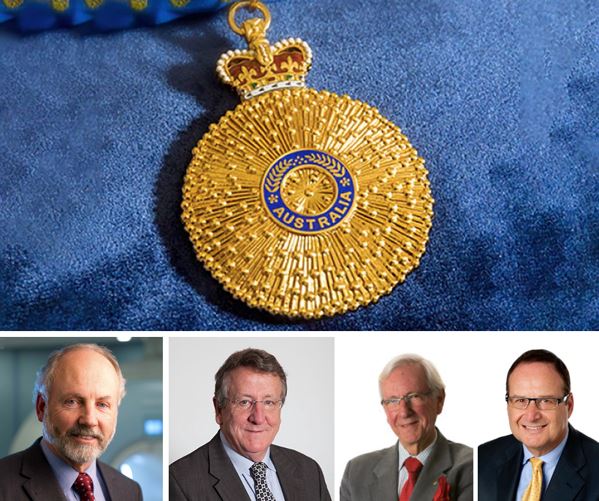 Congratulations to the following Old Boys on receiving awards in the 2021 Queen's Birthday Honours:
Dr David Hare OAM ('64)- For service to cardiology.
Prof. Frank P Alford OAM ('58) – For service to endocrinology.
Mr Adrian Bartak OAM ('65) – For service to music.
Mr David Gibbs AM ('67) – For significant service to the community, and to the chartered accounting profession.
Prof. Stephen Davis AO ('66) – For distinguished service to medical education, to stroke research, and to the management of cerebrovascular disease.
Prof. Geoffrey Metz AO ('63) – For distinguished service to medicine, to medical education both nationally and internationally, and to professional medical organisations