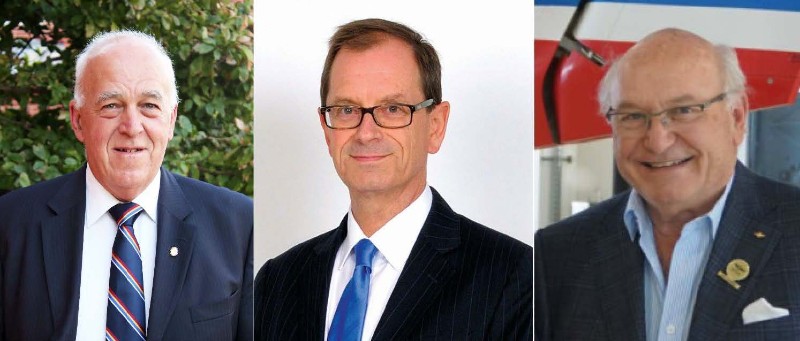 Congratulations to Associate Professor Doug Lording AM ('64), David Hills AO ('60) and Peter Turnbull AM ('75), each of whom received awards in the 2020 Queen's Birthday Honours.
Doug received his award for 'significant service to medicine, to endocrinology and andrology and to the community'. He is currently the President of the Scotch College Foundation, a member of the School Council and a former OSCA President (2017). Doug recently retired after a distinguished career in medicine. As well as his dedicated service to the community as a medical practitioner, Doug has also worked hard to establish and maintain his men's health group, Men of Malvern.
Peter received his award 'for significant service to business administration and to corporate governance institutes'. He is an experienced Chairman, Non-Executive Director and Governance Adviser, and he is currently the Chairman of Calix Limited. Peter is a former President, current Director, Fellow and Life Member of the Governance Institute of Australia, and is a regular speaker and writer on governance-related matters in Australia and overseas. He is also a Fellow of the Australian Institute of Company Directors.
David received his award 'for distinguished service to the community for people in rural and remote areas through aeromedical care organisations, and to business'.  Under his strategic direction as Chairman of Central Operations at the Royal Flying Doctor Service, David made a personal contribution of time, spirit and philanthropy to the organisation.  In 2018, David was awarded Honorary Life Membership of the RFDS.